Student Resources
Find the academic support you need to pursue a semester abroad, find funding or apply for program honors. The Human Services and Social Justice Program offers resources and guidance to make the undergraduate experience as smooth and enjoyable as possible.
---
How to Declare a Major or Minor
Download and complete the relevant portions of the Declaration of Major/Minor Form.
Make an appointment with the HSSJ program advisor, Michelle Kelso,

[email protected]

Submit the signed declaration form to the Undergraduate Advising Office.
See the Micro-Minor in Health Equity page for instructions on declaring a micro-minor.
---
Grading Policy
Students in the major are required to earn a grade of C− or better in any course required for the major. If a student receives a grade of D+, D or D− in a required course, the student has two options:
Repeat the course, in which case the grade in the repeated course must be no lower than a C− and grades for both the original and repeated courses will appear on the student's transcript, or
Take a 100-level course in the same department, in addition to the minimum number of courses required for the major, and receive a grade no lower than C−.
Note: Repeating a course must be approved by the program director in writing before the student may register for a course a second time.
---
Study Abroad
Students interested in studying abroad should let their HSSJ advisor know of their plans when declaring their major or minor. Since HSSJ is a unique program, it can be difficult to find appropriate course substitutions for upper-level courses that meet GW's academic requirements and core content. However, with advanced planning, HSSJ students can and do study abroad! To see specific programs, and information you can visit the GW Office for Study Abroad website, or book an appointment with the CCAS study abroad advisor.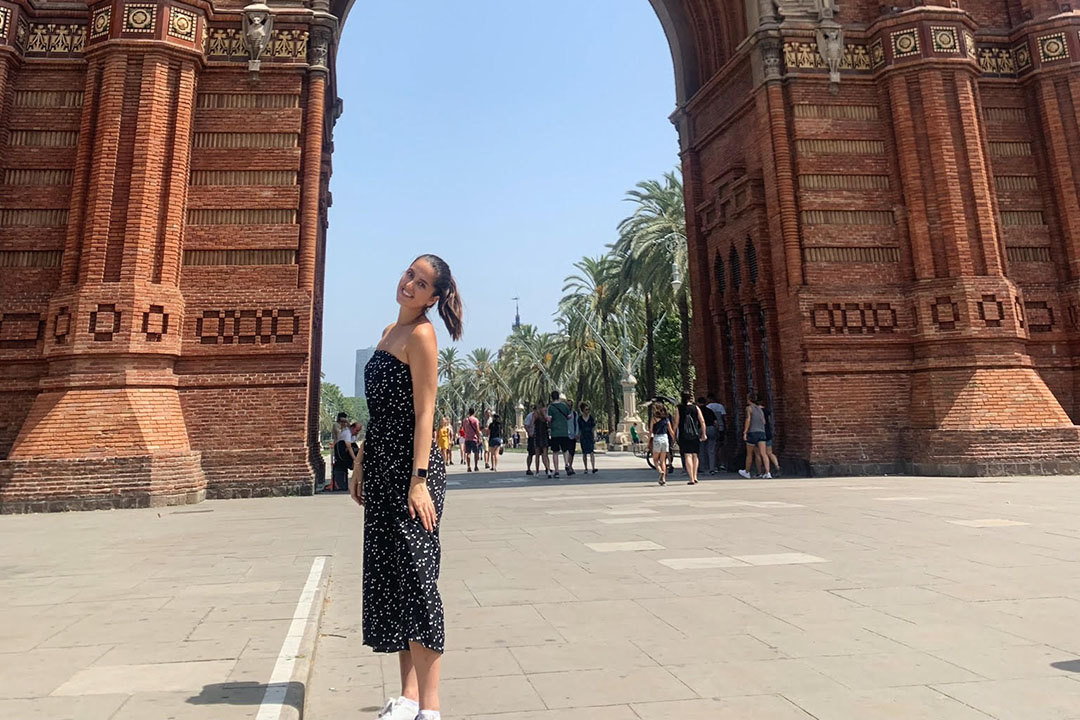 "I had the opportunity to live in Barcelona, Spain, working for a rural English tutoring school for kids ages 4-14. I was the educational director for their summer program, making lesson plans and creating fun activities for the students to engage in."
"During my semester in Copenhagen I took courses that critically analyzed the countries I had always viewed as model nations. I came away with a renewed appreciation for the cultural, ethnic and racial diversity in the United States and with the understanding that even in welfare states there is still structural inequality."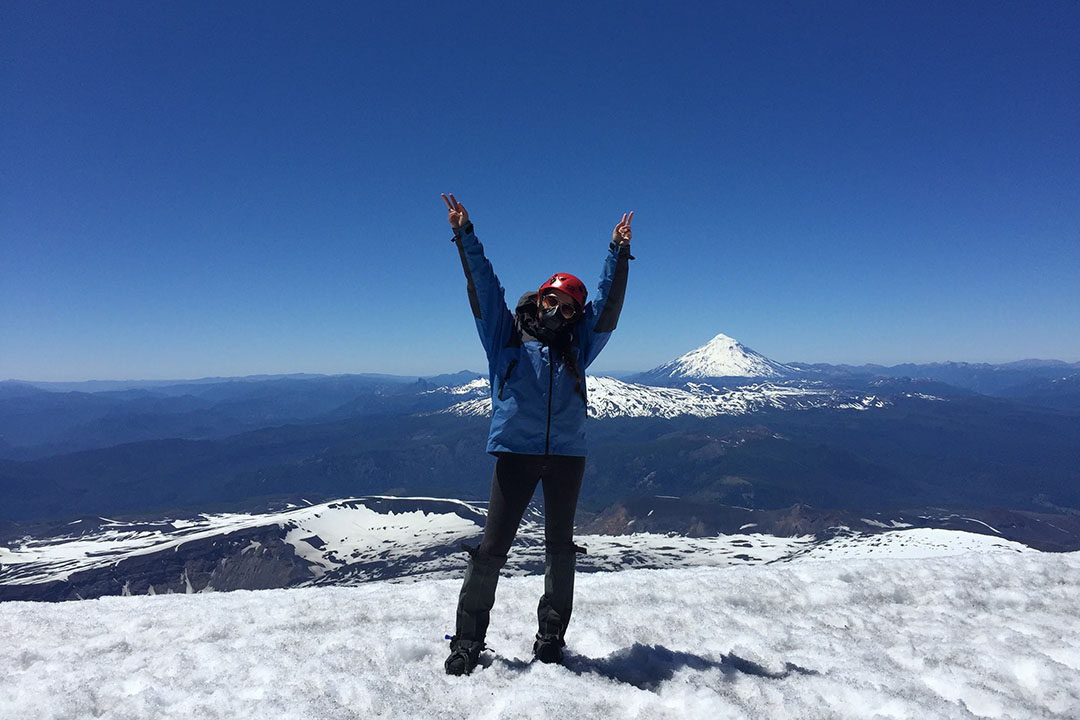 "I volunteered at an after-school program in Chile for kids between the ages of 6 and 14. I helped run an English learning workshop there once a week. Going abroad was one of the best experiences I had while at GW, and I encourage every student to immerse themselves in a culture that is completely different from their own."
---
Resources
Academic Commons
Book peer tutoring or review sessions, research and writing help, step-by-step study strategies, language support and more.
Disability Support Services
Request support or accommodation based on the potential impact of a disability with the GW Disability Support Services office.
GW Libraries
Explore on-campus libraries and online research databases.
Language Center
Sign up for English for Academic Purposes (EAP) courses, practice with language meet-up groups, take a language exam or talk to someone about waiving language requirements.
CCAS Undergraduate Advising
Get assistance from your Columbian College academic advisor to navigate declaring a major or minor and other academic support.
Writing Center
Make a free appointment to work with a writing consultant on your next project, from the brainstorming phase through drafting and revising.
Center for Career Services
Take advantage of career and job search coaching, self-assessment services, résumé development, networking and more. (Services offered to students and alumni.)
Center for Undergraduate Fellowships and Research
Search and apply for undergraduate fellowships and research awards.
Julian Clement Chase Prize
Submit your research for this annual $1,000 prize that recognizes exceptional research writing projects focused on the District of Columbia.
Luther Rice Undergraduate Research Fellowship
Apply for a fellowship to support a research project carried out over several weeks or across multiple semesters.
Sigelman Undergraduate Research Enhancement (SURE) Awards
Apply for a $500 grant to fund research project supplies, conference travel, off-site archival visits, videography and more.
Student Accounts Office
View current tuition and aid information. Applicants who request financial aid will be considered for all forms of aid available based on criteria including undergraduate GPA, courses taken, recommendations, extracurricular activities and GRE scores.
Student Financial Assistance
Look for scholarships, Federal Work-Study positions, military benefits and other funding assistance.
Student Research Commons
Find paid research jobs, fellowships, seminars and other events available in the GW community.
Undergraduate Research Award
Apply for this $5,000 research award, open to first-years, sophomores and juniors.