Service Learning
One hallmark of GW's Human Services and Social Justice (HSSJ) Program is the integration of service learning into the classroom. Developing relationships and experience in the local community is an essential component to the human services field. Through service learning, students deepen their understanding of course material, address community-identified concerns and weave theory, research and practice together in relevant ways.
Most HSSJ courses, including the senior capstone, integrate some form of community engagement to provide students with hands-on experience to apply the knowledge and skills they gain through class discussions and readings to a practical setting. Students work at the direction of the community to resolve issues identified there within, fostering partnerships to create change.
Served during the 2019-2020 academic year
---
Spotlight on Service Learning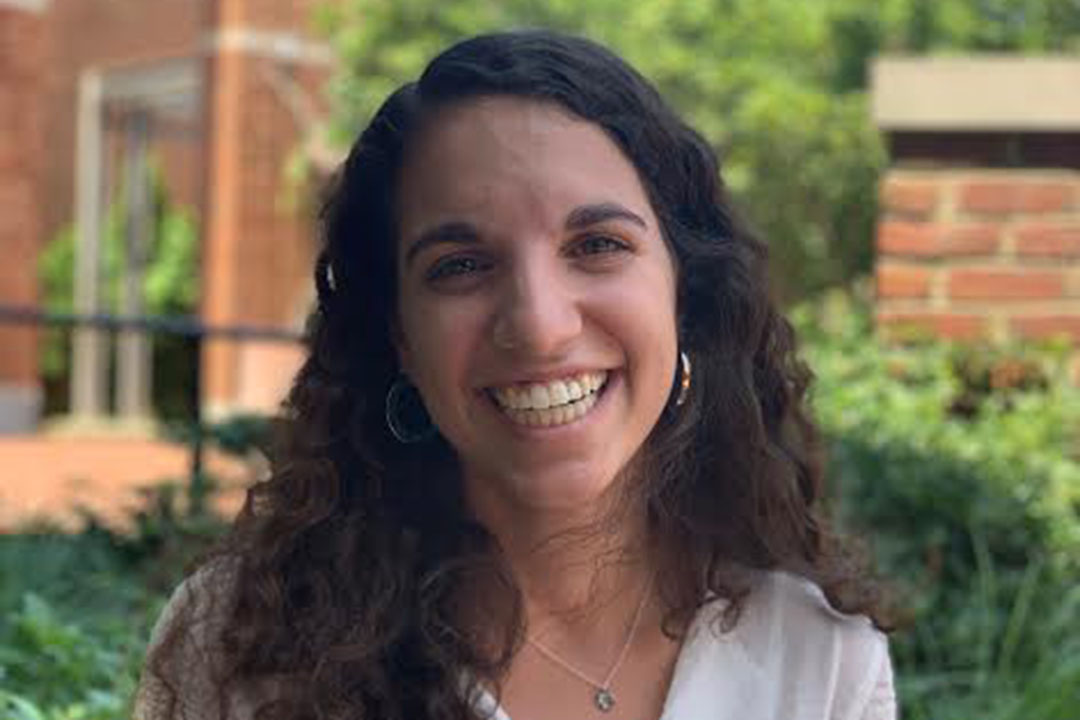 Promoting Healthy Food Access
Nili Ezekiel, BA '20 (pictured), and Isabel Sperry, BA '20, conducted an evaluation of D.C. Central Kitchen's Healthy Corners Initiative. They observed behavior around designated "healthy corners" placed in specific stores and found that children demonstrated a preference for healthy items, but that desire for other snack foods and proximity to larger grocers impeded healthy purchases. To encourage more sales, Sperry and Ezekiel made recommendations about the placement and quality of healthy items.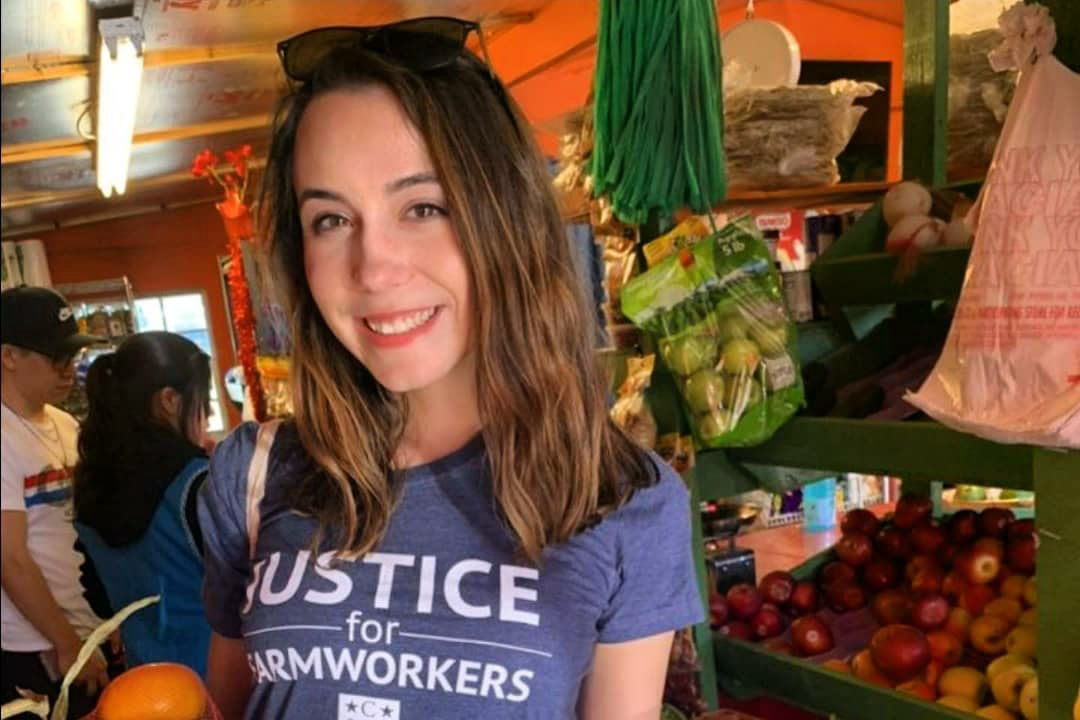 Empowering Girls Around the World
McKenzie Swain, BA '20, combined her interests in international affairs and human services through service learning internships. As a communications and development intern for Kakenya's Dream, she writes grants to support the organization's goals of ending child marriage and female genital mutilation in Kenya. "The skills I've learned in HSSJ have really set me up to not only succeed in the nonprofit world but also to have nuanced and meaningful conversations about a variety of social justice issues," she says.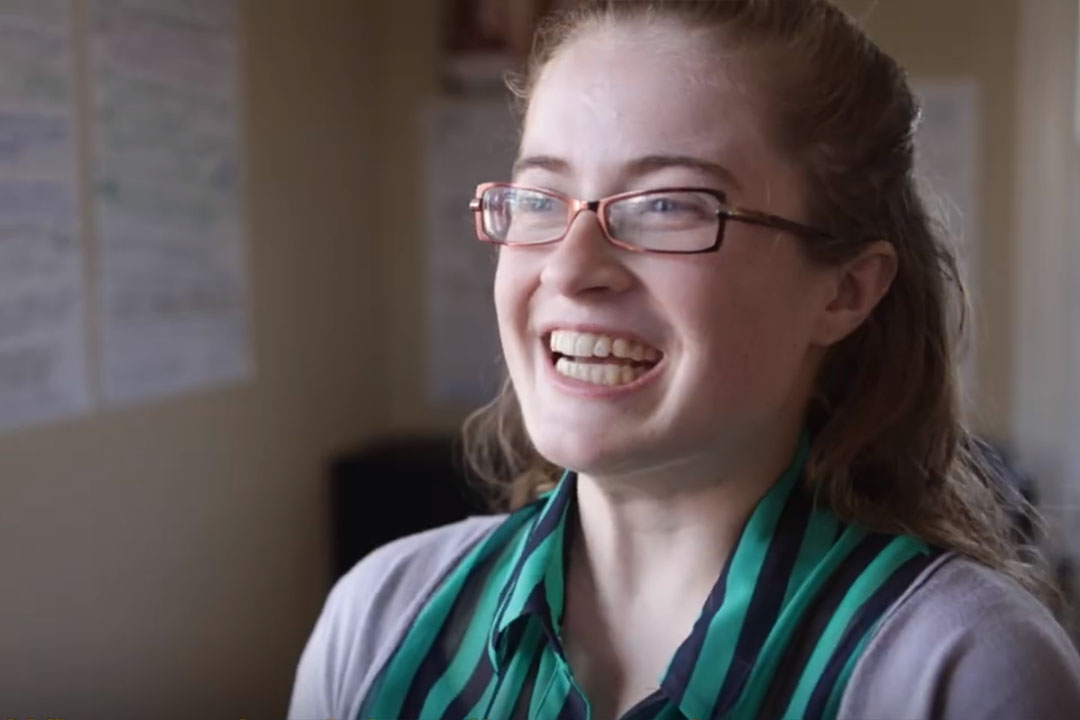 Merging Theater and Human Services
Throughout her senior year, theater lover Laura Wood, BA '13, interned with the Young Playwrights' Theater (YPT), a nonprofit that teaches playwriting to D.C. public school students. She soon found ways to merge her passions for theater and human services: YPT became the subject of her program evaluation group, academic internship and senior thesis. Her capstone experience even led to her first job after graduation: When her internship concluded, YPT offered her a full-time position.
---
Service Requirements
HSSJ majors are required to complete 300 hours of service work. They develop not only a deep understanding of systemic issues facing communities, but also the knowledge and skills to work for community betterment. Classes vary in the type of service provided (direct or indirect), the frequency of service, the location (on campus or in the community) and the issues addressed and deliverables.
Travel

While most courses partner with sites near campus, some do require traveling to off-campus sites. Students typically use the DC Metro or bus system, with the estimated cost around $40 per class. This off-campus component allows students to connect with the expansive network of nonprofits and public agencies that strengthen Washington, D.C., communities.

Grading and Credits

We recommend that in any given semester students enroll in two HSSJ courses to allow plenty of time and space for students to successfully complete the field requirements. Depending on when students declare, they may need to take three HSSJ courses in a given semester. Students should talk with their HSSJ advisor about which classes work best together.

Please note that site supervisors do not award service learning grades; HSSJ faculty do. Credit is earned by critically reflecting on the experience and demonstrating how key course concepts and empirical findings inform what is happening in the community, and vice versa.

How to Choose a Service Site

Some HSSJ courses will have a choice of designated sites that the instructor has pre-approved. Others allow students to choose their own sites. There are several ways to find site placements.

Nashman Center Partnership: The HSSJ Program partners with the GW Honey W. Nashman Center for Civic Engagement and Public Service to offer service-learning programming and service-based funding to students. Find a list of service-learning courses and more college-wide service learning opportunities on the Nashman Center website.
Speak to your instructors and advisors about service learning opportunities.
---
Spotlight on Service Learning
---
Past Service Learning Sites
4-H Housing Opportunities Unlimited
826 DC
Angel Child Care
Bo Rim Sa
Boys and Girls Club of America at Jelleff Recreation Center
Bright Beginnings
Capital Area Food Bank
Capital Canines
College for Every Student at Francis Stevens
Community of Hope Art Class
Daybreak Ministries
D.C. Central Kitchen
D.C. Greens
D.C. Reads (GWU)
D.C. Scores
Embassy Adoption Program at McKinley Tech Middle School
Field of Dreams
Foggy Bottom Food Pantry
Foggy Bottom West End Village
For Love of Children
Girls on the Run DC
Global Orphan Project
Green Door
Groundwork Anacostia River DC
GW Jumpstart
Health Leads DC
Higher Achievement
Homeless Children's Playtime Project
Horton's Kids
Kidpower
Latino Student Fund
Life Pieces To Masterpieces
LIFT-DC
Little Friends for Peace
Loaves and Fishes
Martha's Table
Mil Mujeres
Miriam's Kitchen
N Street Village
Playworks
Project Create
Safe Shores
School Without Walls and Francis Stevens
Serve Your City
Service Place
St Mary's Court
Street Sense
The Grassroots Project
Thrive DC
Transitional Housing Corporation (THC)
We Are Family
Young Playwrights' Theatre
"We are working with For Love of Children, FLoC, specifically evaluating the 'Neighborhood Tutoring Program' (2nd-12th grade) and has been adapted to virtual tutoring through zoom. We will be using several surveys targeting different grade levels, the volunteer tutors, and the parents/caregivers. We hope that the data we collect is helpful for FLoC to gain knowledge on their effectiveness in their transition online."
Molly Katz (left) and Grayson Hussong
BA '22